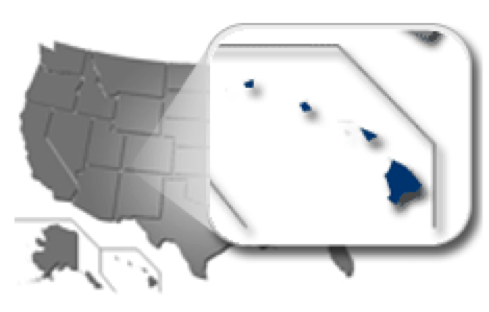 The Hawaii Jail System
Four Hawaii jails, referred to a Community Correctional Centers, house detainees and offenders with sentences less than one year. The jail population in 2008 was 1855 inmates in Hawaii. Jail facilities are operated by the Hawaii state Division of Corrections within the Dept. of Public Safety.
The Hawaii Prison System
The Division of Corrections of the Dept. of Public Safety operates 4 prisons for inmates with sentences of one year or more. State prisons held 1,627 inmates in 2008, with additional 2,105 inmates placed in contract facilities on the mainland. The Department had 2,344 employees in 2008, and the budget for the Corrections Division that year was $199 million.
The Community Corrections System
Probation departments in the state's 4 judicial districts supervised 19,469 adult probationers in 2009 The Field Parole Branch of the Hawaii Paroling Authority, Dept. of Public Safety supervised 1,831 parolees.